Hike NS
https://www.hikenovascotia.ca/
New Look for Hike NS!
Janet Barlow, Executive Director
Mailing address: PO Box 31076 Gladstone, Halifax, NS B3K 5T9
6th Annual Hiking Summit in Tatamagouche Apr. 28-30, 2017
Hike Nova Scotia's 6th Annual Hiking Summit will take place April 28 to 30 in Tatamagouche. A celebration of hiking culture, it includes best practices, stories, networking opportunities and hikes. The Summit is hosted by Hike NS, the Cobequid Eco-Trails Society and the Municipality of Colchester. The event is supported by the NS Department of Communities, Culture and Heritage. The Summit will take place at the Tatamagouche Creamery and North Colchester High School.
  Hiking Summit Partners:

Presenting Sponsor:
Registration Deadline: April 24, 2017
Cost:
$30 for paid Hike NS members
$40 for non-members (who receive a membership with their registration)
Registration includes:
Access to hike events and socials
Access to Saturday sessions
Saturday morning and afternoon coffee/snack breaks
Saturday lunch
Additional Costs:
There is an optional Friday and Saturday supper at an additional cost. Registration does not include accommodation, other meals or transportation to hikes – you must arrange them on your own. Here is a list of nearby accommodations. Find a list of Tatamagouche local businesses and services – including restaurants here.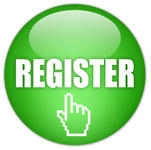 Please complete one registration form per person.  Note that two people cannot use the same email address in their registrations. For organizations that require an invoice, please contact Hike NS before registering.
Program Overview (below)     Detailed Program (PDF)
Friday, April 28
1:30 pm – Hikes
4:30 – Supper on your own or at Sugar Moon Farm (extra, paid with Summit registration)
7:30 – Registration & social (light snacks & cash bar) with Pecha Kucha presentations (Tatamagouche Creamery Square, 39 Creamery Rd.)
Saturday, April 29
Breakfast on your own
8 am – Hikes
9 am – Registration and introduction (North Colchester High School, 90 Blair Ave.)
10 – Sessions & workshops
12 – Lunch (Royal Canadian Legion Branch 64, 80 Queen St.)
1:15 – Keynote: Dianne Whelan, award-winning Canadian filmmaker, photographer, author and multimedia artist who is traveling the longest trail in the world, The Great Trail (The Trans Canada Trail)
2 pm – Sessions & workshops
4 pm – Wrap-up
4:45 pm – Hikes
7 pm – Supper, Social & Entertainment with cash bar (extra, paid with Summit registration) at Royal Canadian Legion Branch 64, 80 Queen St.
Sunday, April 30
Breakfast on your own
9 am – Hikes
11:30 am – Lunch at Earltown Community Centre or on your own
1:30 pm – Hikes
Promotion
Please help us promote the Summmit by using these resources: Promotional Pieces and Flyer.
Silent Auction
Please help raise funds for the Hike NS silent auction at the Summit! View the items that will be on auction here.
5th Annual Hiking Summit 2016 A Success 
Naturally Active for Life Victoria County Physical Activity Strategy Est. 2011 Proud to participate with a tradeshow display, items for auction and Coordinator of Strategy is also a Hike NS Board Member:
"What a tremendous Summit!" – Janet Barlow, Executive Director, Hike Nova Scotia (May 3, 2016)
"On behalf of Hike Nova Scotia and the Hiking Summit organizing committee, I would like to thank you for being part of the 2016 Hiking Summit. It's official: it was a resounding success and you were part it! Hike NS is grateful to have had top notch co-hosts in organizing the Summit: the Digby Area Recreation Commission and the Fundy Erratics hiking group. We also thank the NS Department of Communities, Culture and Heritage for its support. 
We had a total of 175 people at the Summit – our biggest turn-out yet! The silent auction – a first for Hike NS – raised about $3,000. Thank you to those who participated for your generosity in bidding for items. We also thank the generous businesses, organizations and individuals who donated items to the auction. To view photos from the Summit, please view Hike NS's Twitter and Facebook accounts as well as the Fundy Erratics Facebook page at https://www.facebook.com/groups/169282586582217/. Read about the Hiking Summit Award recipients here http://tiny.cc/hoi6by. 
Attached are the notes from the Future of Hiking in Nova Scotia – An Interactive Discussion session, facilitated by Steven Rolls. By special request, also attached are recipes for some of the gluten-free and vegan food at the Summit, provided courtesy of Anna-Marie MacKenzie Kelly. The folks in Digby are happy to welcome you back to the Digby area this summer and fall to experience the trails. We can't wait for the 2017 Hiking Summit in Tatamagouche. Our co-host will be the Cobequid Eco-Trails Society. We'll be celebrating Hike Nova Scotia's tenth anniversary next year, so we hope to see you all there to help us mark this special occasion!" ~Janet, Janet Barlow, Executive Director, Hike Nova Scotia (June 12, 2016)
info@hikenovascotia.ca / www.hikenovascotia.ca
Held in Digby, NS: April 29 – May 1, 2016
Nova Scotia Hiking Summit
When Friday April 29, 2016 at 2:45 PM ADT -to- Sunday May 1, 2016 at 3:30 PM ADT Add to Calendar

Where

Digby Digby, NS

Hike Changes

Due to high registration numbers, we've tweaked the hike schedule. More hike options have been added, so you'll need to sign up for hikes upon arrival at the Summit (go to the Hike Sign-up Table). In most cases, hikes have been pushed 15 minutes earlier. Please see the detailed program for updated times and details (you might have to refresh your browser to see the updated program file).

Accommodation

Be sure to book your accommodation as soon as possible.

Parking

There is plenty of parking at both Summit venues, which are the Digby Curling Centre (27 Shreve St.) on Friday and Saturday nights (overflow parking at the elementary school next door) and Digby Regional High School (53 Mount St.) on Saturday.

What to bring

Cash or a cheque (sorry, no credit or debit cards) or be ready to do an e-transfer to:

Buy items at the Silent Auction – view items here (even more items will be available)
Buy a Hike NS T-shirt ($15 to $18 each)
Buy 50-50 Draw tickets ($1 each or 6 for $5) to help raise money for Hike NS and the International Appalachian Trail
Pay your registration if you haven't already

What to bring for hikes

Waterproof hiking boots
Water and snacks for all hikes
Lunch for the Sunday hikes
Clothing fit for all weather, including rain
Sunscreen
Hiking poles may also be useful

Carpooling

Given the number of hikers, carpooling will help with parking at the hike locations. Please try to arrange to fill every seat in your car with fellow hikers and new Summit friends!

Social media

If you're a social media maven, we'd love it if you could post throughout the weekend! Try using theses hashtags and handles: #hikingsummit @HikeNS #hikens #digbyrocks #hikedigbyarea @NS_CCH @digbyareatourism #digbyareatourism.

We're looking forward to seeing you in Digby. Only a few more sleeps until the Hiking Summit!

Sincerely,

Hike Nova Scotia
Winter Guided Snowshoe Hikes Series 2016 A Success
HikeNSWinterGuidedHikesChart2016CapeBreton
Hike NS invited groups across NS to partner with it on delivering winter guided snowshoe hikes in January, February & March 2016.
In Victoria County: https://naturallyactivevictoriacounty.com/be-active/hiking/hike-ns/hike-ns-winter-guided-snowshoe-hike-series/
26 organizations across NS organized over 50 snowshoe guided hikes this winter 2016! Kudos from Naturally Active for Life Victoria County!
"Thanks for promoting this (Victoria County Snowshoe Hikes – 2016) Vince!!" – Janet Barlow, Hike Nova Scotia (Feb. 8, 2016)
The purpose of the event series:
1) Get more people in NS hiking and snowshoeing
2) Highlight local trails and increase their use
3) Promote Hike NS and local trail groups.
Hike NS promotes events, provide a how-to guide and provide trail prizes to giveaway.
Janet Barlow – Hike Nova Scotia
info@hikenovascotia.ca / www.hikenovascotia.ca
Mailing address: PO Box 31076 Gladstone, Halifax, NS  B3K 5T9
Support Hike Nova Scotia by becoming a member ($10 for individuals, $18 for families, $25 for organizations and $100 for a Lifetime member). Become an associate member for free. Follow Hike Nova Scotia on Twitter, become a Facebook fan or check out the Hike NS Blog.